Online course: Remote Advice
Register now
Purpose
The main focus of this course is to learn how to offer your online advice in the most natural and powerful way. With the right screen performance and screen communication you gain the trust of your business client. This trust will get you answers to the questions you ask. Your message and advice will come across as professional, leading to online results that make the other person feel their needs are met.
Target Group
(Internal) consultants, account managers, project managers, accountants and other employees who have an advisory or commercial role.
The preparation
To allow for more practical online training sessions, you will receive a checklist prior to the course so you can make sure all technical requirements are met.
If desired, we gladly offer our Remote Assistance to help you set up your computer and other equipment so that you are good to go. All you need is a (free) Zoom or Microsoft Teams account to log on to the sessions, a webcam and a headset.
In addition you will receive a number of video tutorials prior to the course that will show you how to invite participants to an online course, as well as how to start a session in a way that inspires confidence with your participants, allowing them to feel at ease quickly with this alternative means of communication. In addition you will learn how to share documents, PowerPoint presentations, videos, etc., for online collaboration, as well as how to work collectively on a digital whiteboard.
In taking care of the technical details, this preparation allows for a practical and bespoke approach during the live sessions.
Connection, structure and interaction
During the live video sessions with your online trainer, you will learn how to engage, interact and inspire your client in an effective way. You learn how to start your video call in a personal and structured way, leading to clear questioning techniques and resulting in being able to offer sound advice. 
You will learn how to introduce a topic in a structured way and how to offer your advice in a clear and accessible way that meets online communication standards.
Finally
The online sessions focus on your actual day-to-day practice and client conversations, resulting in increased confidence and allowing you to achieve your goals during any conversation, making this course beneficial to you, your organization, as well as your clients.
Investment
This interactive, hands-on course that consists of two hourly sessions requires a € 247.50 investment (ex VAT). This includes (video) tutorials as well as a reference text. The small group size of this course ensures maximal personal attention.
Why do customers choose ...
Why do customers choose the Remote Advice program?
Feedback has trained consultants and employees in commercial positions for over fifteen years. Through this experience we know how to achieve the objectives these roles require.
These and other online courses are facilitated by a specialized team of online trainers. You will learn from experts who help people and organizations grow on a daily basis, also in a virtual context.
In short, online learning is part of our DNA, just like online coaching and developing other digital platforms, for example digital learning modules, e-learnings and blended learning journeys. 
Optional
If you would like a fully equipped studio geared specifically to conducting professional virtual calls and meetings, (including proper lighting, a pop-up background screen, computer, a professional camera and microphone) we gladly combine strengths with our technical partner to provide you with a quote. As mentioned, this is not necessary for attending this course.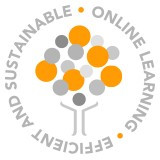 We also offer our courses in Dutch, German, French or Spanish. Please
contact
us for more information.